Do you have left over Taco Meat?? Do you LOVE Mexican food as much as we do? Do you want a quick filling cheap meal idea?
Well, I've got one for you...
Preheat oven to 350.
Dump a large can of Rotel and a Chunk of Velveeta into a medium sauce pan. Stir well.
Once the cheese is almost melted, dump the left over Taco Meat into the pan. Stir Well. I used Hamburger, but this can be made with any meat you have on hand.
Spray a baking dish with oil and put a layer of corn tortillas in the bottom of dish. You could also use stale chips. I am using both in this dish.
Now, layer one third of the meat mixture, and a good sprinkle of shredded cheese.
Repeat layers like a lasagne, ending with a topping of shredded cheese. Cover with foil. Bake for 20 minutes. Uncover and bake an addition 10 minutes.
Serve with Sour Cream, Pico de Gallo, Avacados, Rice & Beans, Salad, anything really.
Super Duper Easy! Super Duper Yummy!
Enjoy :)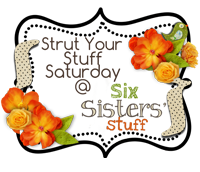 Tags: recipes