My husband likes to take over the kitchen about once a week. Do I complain...hell no!! On occasion he makes some pretty tasty dishes. My favorite is his Chicken Noodle Soup.
Here is what you need:
1 Handy Dandy Slow Cooker
3-4 Chicken Breasts
Bag of Noodles (any shape)
Chicken Stock
Carrots (as many as you like)
Celery (2-3 stalks)
Onion (1 small)
Garlic
Mrs. Dash
Salt & Pepper
We have a LARGE family sized slow cooker, so everything is based on filling and feeding a family of 4 with plenty of leftovers. You can adjust this to the amounts you need.
Fill crock of slow cooker with 4-6 cups Chicken Stock.
Chop Chicken and Carrots into bit sized chunks and add to broth.
Slice Celery and dice Onion, then add to broth.
Add a table spoon or so of minced Garlic.
Season as much as you'd like.
My husband thinks Mrs. Dash seasoning is the best in the world and goes a bit crazy with it...
Cover and set to high about 4 hours.
When soup is done---
Cook noodles in a separate pan.
To Serve----
Each Bowl gets a scoop of noodles, then a slotted spoon of meat and veggies, then a ladle of broth.
Eat and Enjoy!
NOTES--
I know it seems funny to cook and serve it all separately. My husband has a few quirks from childhood, we all do...just to give you an idea of where he is coming from.....His mother would cook a can of whatever on Monday and still be serving the leftovers on Friday. My poor, sweet, husband had no idea that green beans were suppose to be CRISP. So, we have hardly any canned food. Left overs have to be a completely different meal. And I own no Tupperware small enough to hold 2 tablespoons of mac-n-cheese.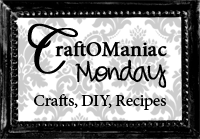 Tags: recipes